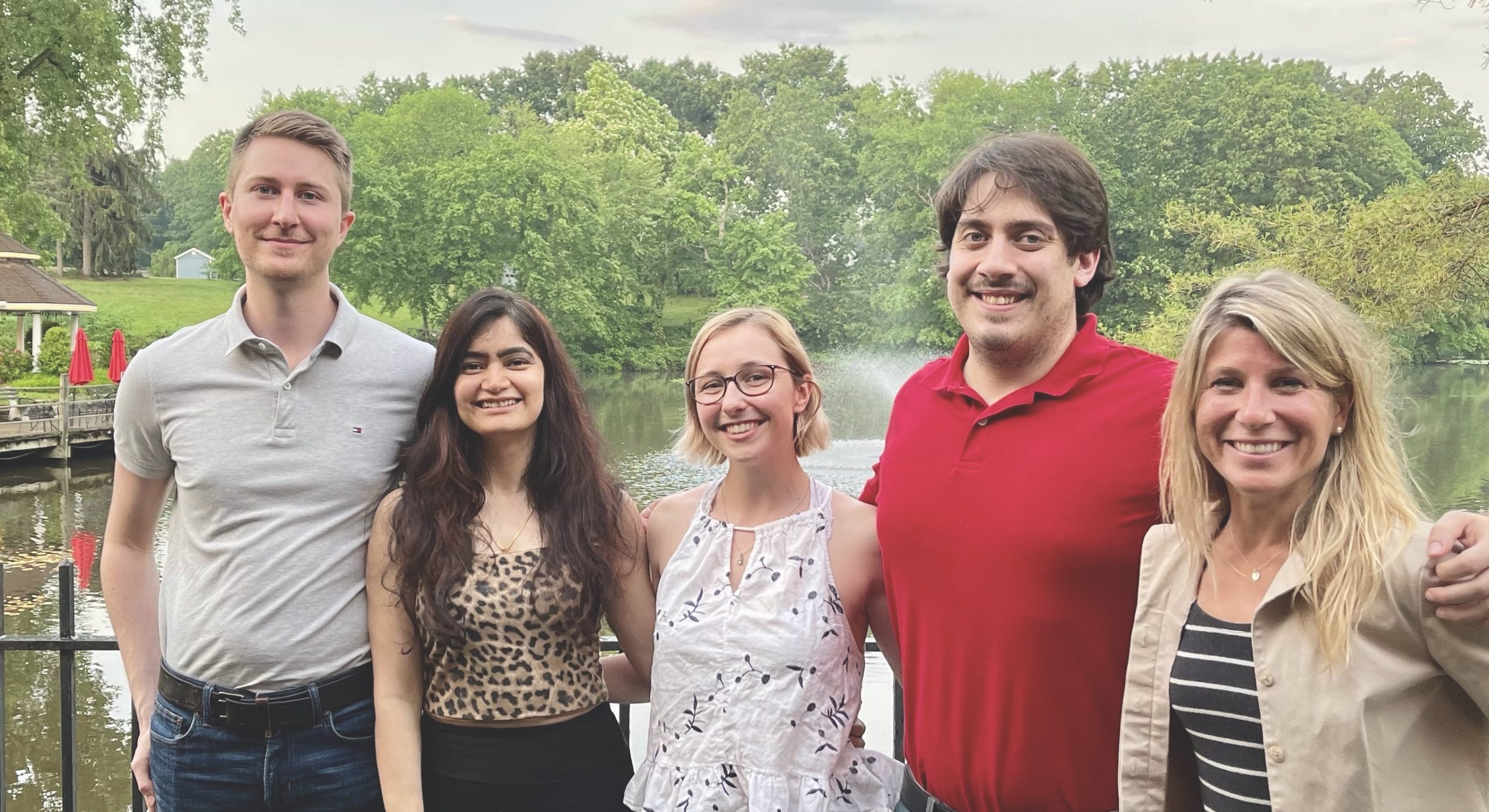 Welcome
On behalf of the GSS, we want to welcome you to the GSS website. Here you will find information on how our organization serves the needs of graduate students at UConn. The GSS serves four important functions. It is the chief conduit for information about and advocacy to the wider UConn community through the University Senate system. The senate also provides the resources for graduate Tier II organizations, as well as a common place for these organizations to gather and discuss the goals of the graduate community. Through our emergency loan fund, the GSS provides financial resources to individual graduate students. Lastly, our organization provides a social focal point for grads through events such as the Graduate Assistant Information Fair, the GSS BBQ, grad Thanksgiving Dinner, and Grad Prom.
If you have any questions or want to directly email the officers of the GSS, feel free to click on the Executive Committee Tab to find those contacts. You'll want to check this webpage often as is it is frequently updated with important information and links to useful resources!
Recent News
Congratulations to the new Executive Committee members of GSS for the 2021-2022 academic year!
President: Irio Schiano
Vice President: Daniel Pfeiffer
Treasurer: Deepa Shukla 
Communications Director: Gabrielle Corso
Activities Director: Thomas Pilnik
Parliamentarian: Julianna Herman
Board of Trustees Representative: Justin Fang
Food Pantry Available to All
On campus emergency food pantry at the Storrs Congregational Church, 2
North Eagleville Rd. We are open Sundays 11:00-12:30 PM, Mondays 1:00-3:00 PM, Thursdays 2:30-6:30PM. You may also arrange an appointment by calling the church office at 860-429-9382 or email: sccoffice@storrscongchurch.org.
We have canned fruit, veggies, beans, pasta meals, soup and sauces, as
well as rice, pasta, ramen noodles, cereal, peanut butter & jelly, snack
bars, and frozen meat and poultry.  We also have a variety of cleaning
and personal hygiene items.  Our food and services are open and free to
all, confidentiality is maintained, and while the pantry is run by
volunteers from the church,  there is absolutely no proselytizing involved.
Meeting Dates
Fall 2021 meeting dates will be held in person at the Storrs campus in the Student Union Ballroom, room 331, from 7-9pm on the following dates; 
Wednesday, September 22nd
Wednesday, October 13th
Wednesday, November 10th
Wednesday, December 8th
Porfirio Schiano Lomoriello's Personal Room
https://uconn-cmr.webex.com/meet/irs08003 | 1201196353
Join by video system
Dial irs08003@uconn-cmr.webex.com and enter your host PIN .
You can also dial 173.243.2.68 and enter your meeting number.
Join by phone
+1-415-655-0002 US Toll
Access code: 120 119 6353
Office Hours
Fall 2021 GSS office hours
GSS Administrative Assistant, Katya Hunt, will be holding Fall 2021 virtual office hours on Monday and Wednesdays from 9am-1pm and on Fridays from 10am-12pm. To join please use the link below.
Topic: GSS Office Hours 
Time: This is a recurring meeting Meet anytime
Join Zoom Meeting
https://us02web.zoom.us/j/86523253516?pwd=N1Q5NlVaUUwvN3NJUW5JL3k2bWJ1Zz09
Meeting ID: 865 2325 3516
Passcode: RTKR4k
UConn Contact
Phone:
(860) 486-3907
E-mail:
gssuconn@gmail.com
Address:
Student Union, Room 213
2110 Hillside Rd, U-3061
Storrs, CT 06269-3008